When is the right time to sleep together???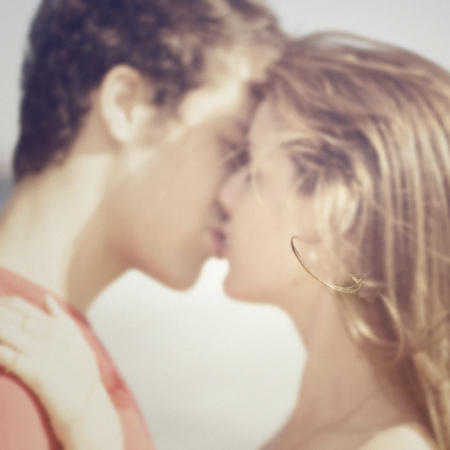 | By Sarah Jordan
IT ALL DEPENDS ON THE INDIVIDUAL, BUT THERE ARE A FEW THINGS TO CONSIDER FIRST…
If you're hoping to move on from dating to full-on relationship it's obvious that sex is one of the ways to cement this change. Unless you've opted for a casual relationship based on convenience, sex is a way to build on intimacy and nurture attraction – taking your connection to genuine emotion and maybe even love.
Before you take the plunge and embark on a sexual relationship with a new partner there are a few things worth considering. Take a look at our advice and let us know what you think in the comments box below…
1. Take a step back and analyse the situation
Nothing is more of a turn-off than when a bloke is too forward on a first date, so why should it be any different for us ladies? There's nothing wrong with taking your time and learning to get to know someone properly before you reach the bedroom. In fact, some relationship experts believe that sleeping together too soon can sabotage your chances of finding a real committed relationship. No matter how much you fancy the person, take a step back, remember what you want from the relationship and act in a way that reflects you in the best possible light.
2. Good sex develops out of intimacy
Don't start sleeping with someone just because you think sex is the only thing you have to offer. Good sex develops out of intimacy, something that doesn't just spark after a couple of cocktails at a bar. Don't feel pressured, you are the master of your own actions. Sometimes having sex before the right level of intimacy has been developed can cheapen the value of sex itself – making it an act rather than a sign of passion.
3. Do you feel passion?
If you want weak at the knees, lusty, I want to rip your clothes off passion then this is something you need to work on over time. This time is completely dependant upon you, but it's important to work out if he really wants you, or wants what he thinks he can get from you. Cultivating the fascination, appeal and attraction needed for passion ultimately requires an element of vulnerability – do you feel comfortable enough to let your sexy side take over?
4. Forget what everyone else is telling you to do
The typical 'three date rule' has been used as a bench mark in teen movies since 1990, but a one hour coffee date in Starbucks doesn't have to count towards this outdated ideal. Ignore what your friends are saying, ignore the rom-coms and listen to your own gut instincts. Ask yourself, do I want to sleep with this person or not?
5. Don't be afraid to ask questions
If you're an emotionally orientated person or someone who's looking for a long term relationship it is important to ask yourself and him a few simple questions. Does he make you feel confident? Do you trust him? Do you feel okay about getting naked in front of this guy? Don't be afraid to express any concerns you might have to the man in question. It's okay to find out if he's seeing other people or if he has any STI skeletons hidden in his closet. If these sort of conversations are essential to your peace of mind, don't rush past them out of fear of losing a great guy. If he's great he'll be more than happy to respect your time frame and wait.
6. Trust your instincts
We've said it before and we will say it again, trust your instincts. It's impossible to take a disastrous sexual encounter back but it is possible to have a fulfilling, happy relationship where sex didn't happen for months. If he seems desperate to get you in to bed maybe that's all he's after. Or maybe he's more into you than you are him. Whatever the reason, only you can make the choice.
What is your opinion? Do you still trust the three date rule?
http://www.handbag.com/life/news/a466088/should-the-3-date-rule-still-apply-when-is-the-right-time-to-sleep-together.html